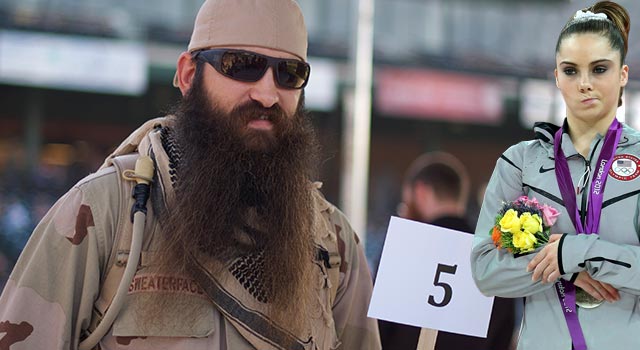 Here at Bro Council we love our Olympians, and think that McKayla Maroney is money. We also love a good Tumblr meme, and have had some of our very own memes go viral. So what happens when you combine McKayla, a silver medal, and a good meme? You get "McKayla Is Not Impressed".
Here's the background: Maroney was expected to win a gold medal in the Olympic vault competition, but she had a fall on her second attempt and had to settle for a silver medal. When she stood on the medal podium, she had her arms crossed and looked...well...unimpressed.
Now, some creative online funny man decided to do a quick Photoshop cutout of her picture, register a Tumblr page (for free), and become the next big internet celebrity of the day. Nice work, Gavin Alaoen of New York, NY! We know that we'll be bragging to our kids about "Peebowing" and we hope you do the same.
Maroney tweeted a link to the Tumblr during a tour of London, and said "This tumblr is kinda funny, made me laugh."
She actually sounded pretty un-impressed in that tweet. There are a couple pictures from the site below, and the header of this article is from our visit to the National Beard And Mustache Championships last year. Apparently McKayla was not impressed with our documentary. Check out some other things that don't impress her here.