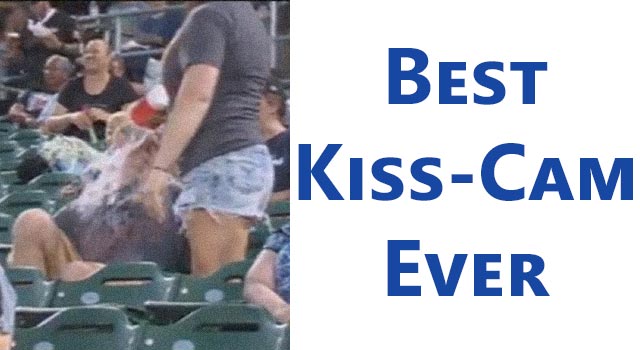 Minor League baseball strikes again. At a recent Fresno Grizzlies game they did the old (and tired) kiss cam routine that every other stadium does. What they found out was that not every relationship was meant to be put on the Jumbo-tron. After ignoring her requests for a kiss multiple times, a guy in the crowd gets doused in water from his girlfriend.
We have five questions:
Why are you on your phone talking so intently at a baseball game? Put it down and enjoy the game.
Why publicly shame your woman to a stadium full of fans when they turn to you for the kiss cam?
Why are you surprised by her reaction?
Was it staged?
To the girl in the video: how about contacting us for an interview?
We'll be waiting for your email, girl from Fresno. Check out the video below.