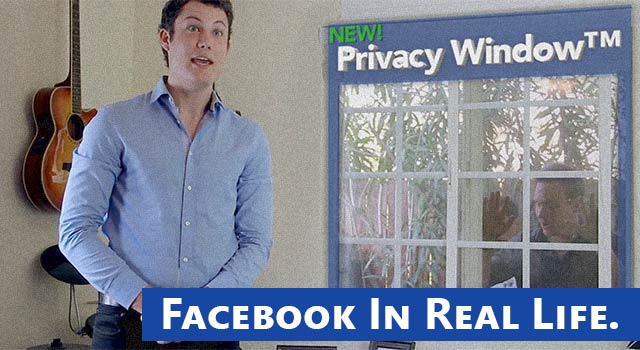 So we've all seen or been part of the rants on someone's Facebook timeline when Facebook announces their bi-monthly changes to their privacy settings. Well, what if Zuckerberg and Company were able to do that with your real life?
It would probably include a fairly annoying individual re-arranging your home, switching out your furniture, and inviting old friends for a visit, like you'll see in the video below.
In all fairness, Facebook is free and you aren't forced to use it. So instead of filling up your friends' timelines with rants about how horrible Facebook is, you're free to switch back to MySpace or Google+. (Editor's Note: Is Google+ still a thing?)
Don't play this one real loud at work, the ending has a part you may not want your boss to hear.