I grew up loving Lego's as a kid. I would build some pretty amazing things, although I gave my Lego creations up after creating this mindfreak of a Lego: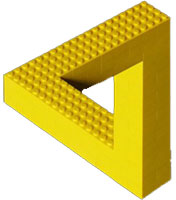 Yeah, figure that one out. But anyway, a website called Dezeen recently got a look inside the Lego Headquarters. I'll have to admit, I was hoping for a lot more Lego creations. I mean, a Lego desk would be awesome. And even though they have an actual slide in their offices and an actual Lego slide would be like a cheese grater on your back, it's just not the same level of excitement when you know it could have been made out of Legos.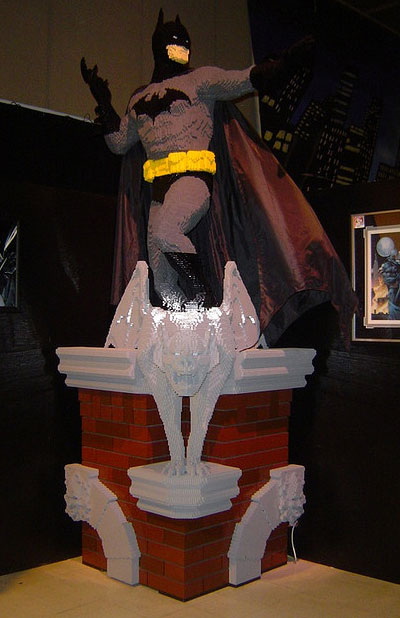 You can see the pictures at Dezeen, but you should be aware...there are no giant Batman statues like this one from the 2006 California State Fair. If you wanted your own version, they were selling a 6'6" version at faoschwarz.com for the paltry sum of $27,000, but of course they're sold out. I think we bought the last one to decorate the bathrooms at the Bro Council headquarters.