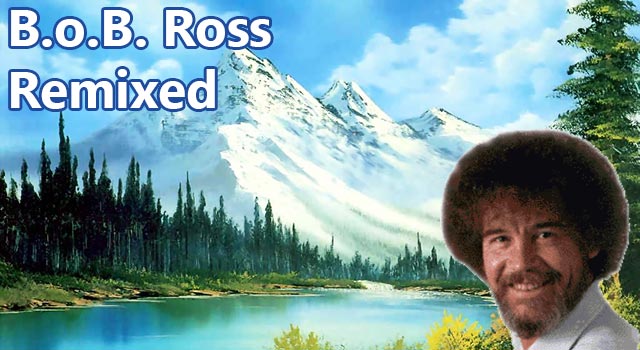 Today would be the 70th birthday of legendary painter Robert Norman "Bob" Ross. His television show The Joy of Painting was broadcast on PBS for over a decade. He passed away on July 4, 1995, due to lymphoma at the age of 52.
His low-key, and soft spoken manner of talking was his trademark on the show, but he wasn't always like that. He was in the military and held positions that required him to be "the guy who makes you scrub the latrine, the guy who makes you make your bed, the guy who screams at you for being late to work," Ross decided that after he left the military, "it wasn't going to be that way any more," and he vowed to never scream again.
His shows were low-budget and unrehearsed, and became a phenomenon. He ended up filming over 400 episodes before his death and it became the most-popular and most watched art show to air on television.
He used a "wet-on-wet technique" that meant he would put wet paint on top of wet paint instead of waiting for each layer to dry, and he is well known for painting "pretty little trees" in this style.
PBS recently released an official remix of Bob Ross after the success of their Mr. Rogers version. Check out the video below, and paint a happy little tree for Bob Ross today.