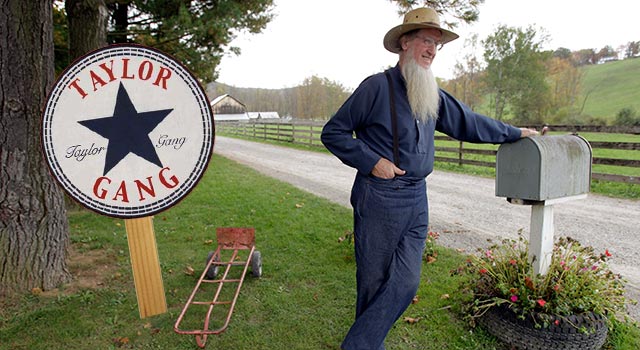 A while back, we reported on an Amish leader in Ohio that allegedly had his followers attack a group of Amish men and shave off their beards. Now, Samuel Mullet Sr. is in court to face a jury of his peers.
And yes, his name is really Samuel Mullet.
The court has released a photo of one of the attacks that shows Samuel's son, Johnny Mullet, allegedly trying to remove the facial hair of Raymond Hershberger with horse mane shears. The prosecuting attorney is attempting to convict Samuel Mullet Sr. of hate crimes based on the attacks, and the photo is prime evidence (see below).
Mullet's attorney told a Cleveland court that he set up the hair attacks to shame a group of his followers who had strayed from the Amish life. To the Amish, their hair and beards are important religious symbols, so this would be a huge blow to those who were attacked.
"Why did they do this? I know it sounds strange: Compassion," said Dean Carro, defense attorney for Mullet. "No crime has been committed. These were purely good intentions."
There are ten men and six women on trial, and they could all face life in prison if convicted.