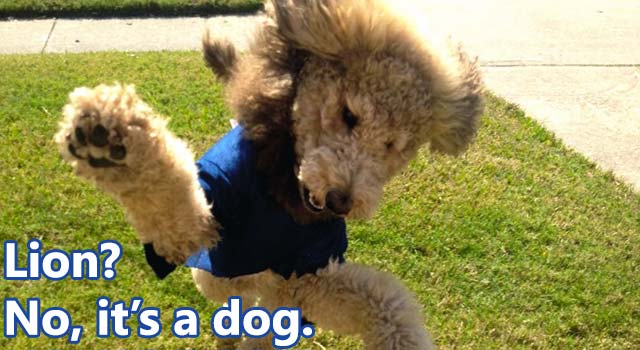 Recently in Norfolk, Virginia 911 operators received a string of calls about a baby lion on the loose. Probably fearing another Ohio-style zoo break, investigators went to check it out and discovered it to be a golden doodle named Charlie. Apparently his owners regularly groom him to look like the Old Dominion University mascot (see below) and Charlie actually has over 11,000 Facebook fans.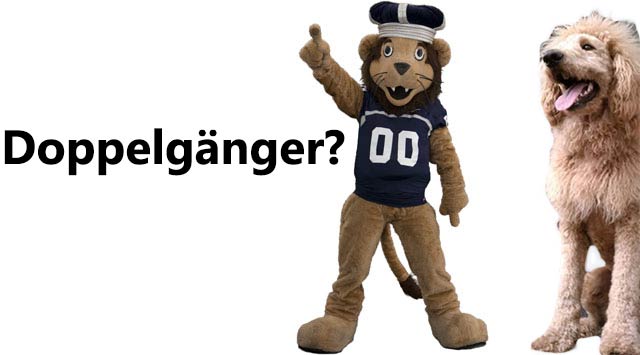 For the record, I'm fairly sure baby lions can't bark, but if they really wanted Charlie to look like Big Blue, he needs a jersey and crown.
Check out the video report below.
[Source - hlntv]