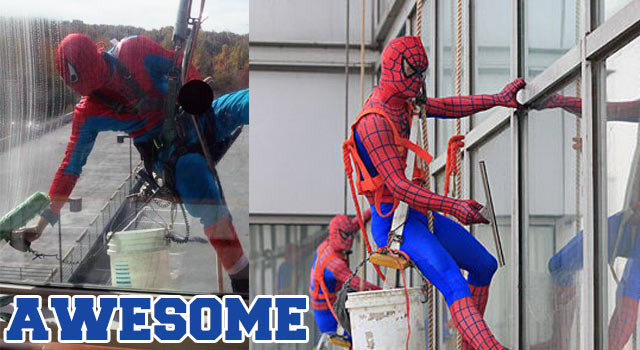 When it comes to super heroes this week has been, and should be, all about the Dark Knight Rises. It's a well known fact that my super hero of choice has always been Batman and not Spiderman. This may help soften my stance on the web crawler though. We ran an article earlier about Batman visiting children's hospitals in the Maryland area. Well, now Spidey is getting in on the act as well.
The Evelina Hospital in London has a contract with the window cleaning company that states the window cleaners need to dress up as superheroes. The children there love to see Superman and Spiderman cleaning the windows and the cleaners say that it is one of the highlights of their week.
What a brilliant idea this was, and we applaud the people who put a smile on dozens of sick kids faces when they look out the windows of their rooms.
Well done.