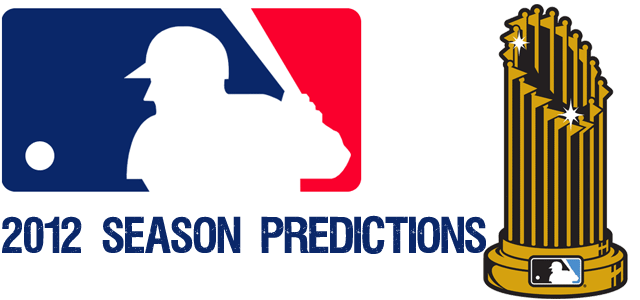 Thanks for reading all of our previews of the upcoming MLB season! If you haven't seen them, the links are at the bottom of this page. But first, here are the Official Bro Council predictions for this season in Major League Baseball:
National League
East
1. Philadelphia
2. Florida (Wild Card #1)
3. Atlanta
4. Washington
5. New York
Central
1. St. Louis
2. Cincinnati (Wild Card #2)
3. Milwaukee
4. Pittsburgh
5. Chicago
6. Houston
West
1. Arizona
2. San Francisco
3. Los Angeles
4. Colorado
5. San Diego
American League
East
1. Tampa Bay
2. Boston (Wild Card #2)
3. New York
4. Toronto
5. Baltimore
Central
1. Detroit
2. Cleveland
3. Chicago
4. Kansas City
5. Minnesota
West
1. Los Angeles
2. Texas (Wild Card #1)
3. Seattle
4. Oakland
Playoffs
Wild card 1 Game Playoff
Florida over Cincinnati
Texas over Boston
Divisional Series
Florida over Arizona
Philadelphia over St. Louis
Detroit over Texas
Los Angeles over Tampa Bay
Championship Series
Florida over Philadelphia
Detroit over Los Angeles
World Series
Detroit over Florida (6 games)
NL MVP: Cincy 1B Joey Votto
NL Cy Young: San Francisco SP Tim Lincecum
NL Rookie of the Year: St. Louis SP Shelby Miller
AL MVP: Tampa Bay 3B Evan Longoria
AL Cy Young: Tampa Bay SP David Price
AL Rookie of the Year: Texas SP Yu Darvish
You can check out the AL West preview here, AL Central preview here, AL East preview here, the NL East preview here, the NL Central preview here, and the NL West preview here.
Play Ball!