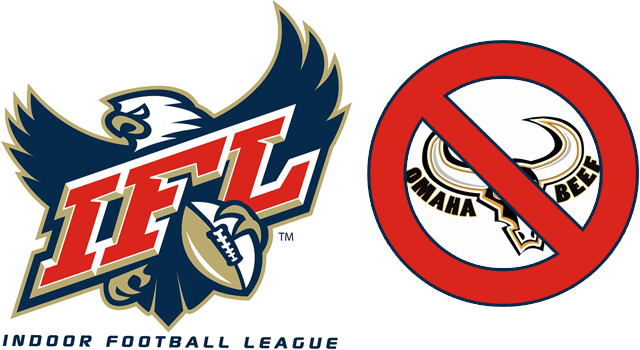 What would a week in sports be without an arena football league letting us know it's still alive? Granted, the pulse is barely there but at least one of the af2 league teams signed Terrell Owens for at a little bit. Respectability here they come!
Now this week we turn to the IFL where the Omaha Beef (yes that is their real name, awesome I know) finished their season in a three-way tie at 6-8. When it came time to decide which team made the playoffs, they won all of the tie-breakers except a budget.
Who made the decision that there was no budget? Well, it wasn't the owner. He had already stepped down this season when he was arrested (but yet not charged) for receiving cocaine in the mail. The board of directors realized that the team had already lost enough money on the regular season and decided to pull the plug on the season.
It's disappointing for the players, but at least they have solace in the fact that if they won the championship they probably wouldn't have jobs next year.
In other news, Bro Council may put in an offer to re-name the "Omaha Beef" to the "Bro Council Beef" next year. They can still play in Omaha, we just love that name so we're taking a different approach to sponsorship.