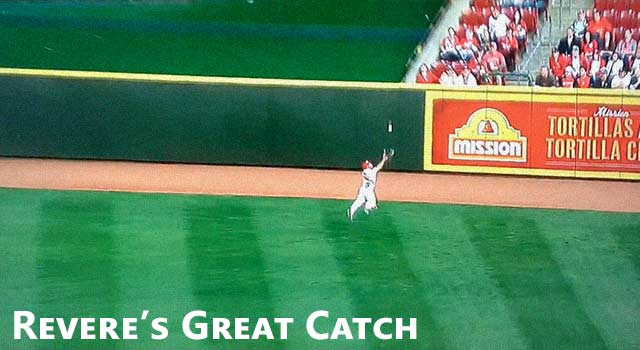 It took us a couple of weeks into the MLB season to find one, but we have 2013's first catch of the year candidate. We already posted our first NCAA college catch of the year candidate, so we're glad the big leagues have finally caught up. Not only did Philadelphia Phillies center fielder Ben Revere stretch out for the grab and steal an extra base hit, but he also doubled up the Cincinnati Reds Jay Bruce for a double play.
Phillies Pitcher Cliff Lee actually saluted Revere after he made the catch. One other nice touch? This was the glove he was using: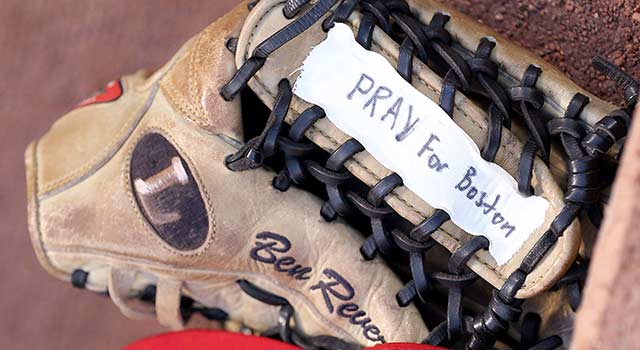 Nice work Ben, on all accounts. Check out the video below.