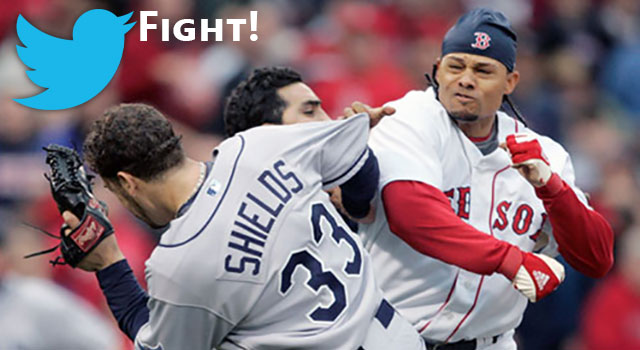 The Tampa Bay Rays and the Boston Red Sox are battling back-and-forth for first place in the AL East, and last night the Rays beat the Red Sox to earn first place in the division. But after the game, Tamp Bay decided to go on the attack in a different way. According to this Tweet, the grounds crew at Fenway Park didn't change the outfield wall scoreboard to reflect the change in standings fast enough:

First shot; fired. And here was the response from the official Red Sox account: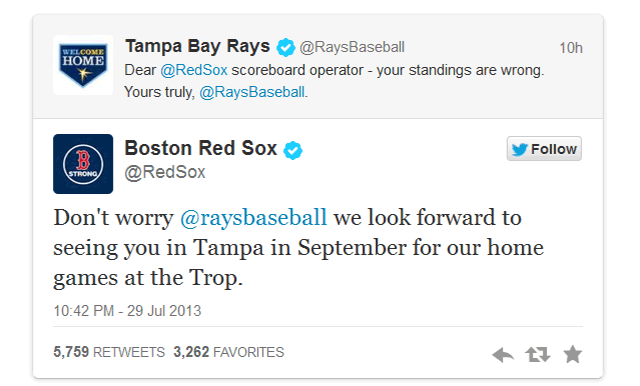 Ouch.
It looks like MLB is trying to keep up with the NHL. Is baseball finally catching up with the times? We're hopeful.