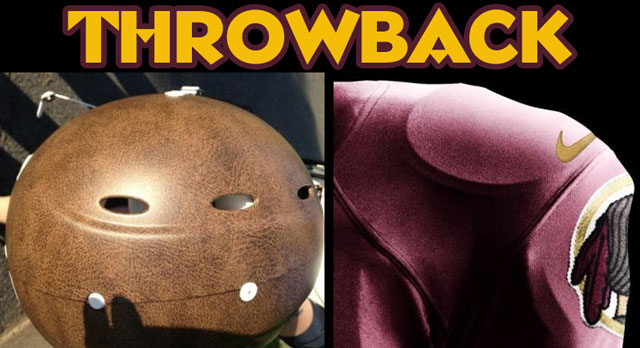 The Pittsburgh Steelers are not the only team that will be wearing throwback uniforms this year, and after seeing these Washington Redskins Throwback's, they will be the second best out of the two teams we've seen so far.
The Redskins are celebrating their 80th anniversary and will pay homage to their past by wearing these jerseys in two games this year. Nike must really like the Skins' better since they went the extra mile and made the helmets look like the leather helmets of old. Of course, these will still have the face-masks unfortunately.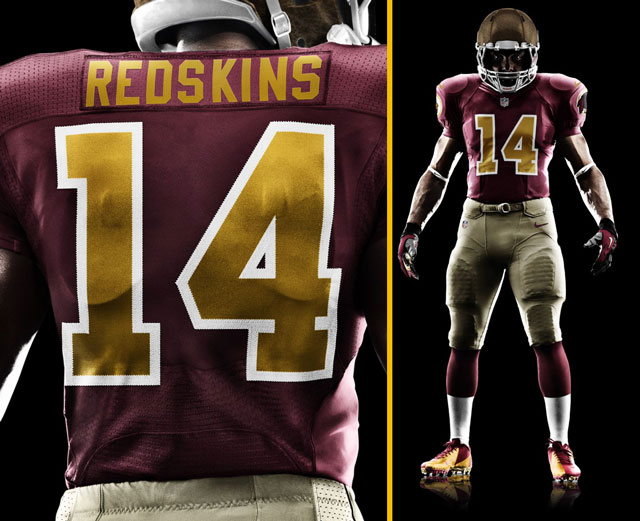 Here is a description of the uniforms from the team: "Redskins owner Dan Snyder and his staff worked closely with Nike to create a look that spoke to the club's unique heritage, while highlighting several key details that helped define the team's history. The alternate anniversary uniform is a balance between history and tradition, featuring a rich darker color palate and updated numbering system. It is a modern interpretation of those worn back in 1937 — a year signifying the team's move from Boston to Washington, D.C., as well as their first national championship. The patch on the shoulder is one that was worn in early team history. The design also pays tribute to 1937 QB Slingin Sammy Baugh, who in his first year in the league led the newly relocated Redskins to their first national championship."
Nice work, Dan Snyder. You finally made a good move after years of...ummm...struggles.