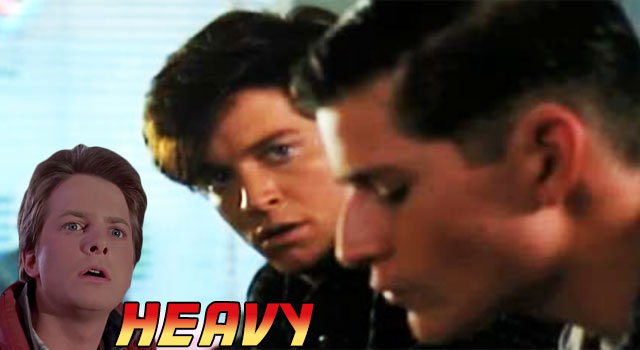 If you're a loyal Bro Council reader, you'll know how much we love the movie Back To The Future. We've done articles on Nike releasing Marty McFly's shoes, Mattel releasing the classic hoverboard from the movie, and even Lego's plans for Back To The Future sets.
The movie had a great script, a visionary director, and the quintessential Marty McFly in Michael J. Fox. But what would have happened if Fox didn't get the role? Let's go back to the past (get it?) to find out.
Originally, McFly was supposed to be played by Eric Stoltz, who was known for playing Rocky Dennis in Mask. Director Robert Zemeckis was five weeks into filming when he decided to change the lead actor. He felt Stoltz wasn't getting the comedy of the character right, and called in Fox to fill the shoes.
Stephen Spielberg was the Executive Producer of the movie, and gave some insight into the change. "(Zemeckis) showed me the first five weeks of shooting that he had put together," said Spielberg, "And he said, 'I just don't think we're getting the laughs I was hoping we would get.' "
They got the change approved by the studio, and re-shot those five weeks of film with Michael J. Fox.
It was a great decision. Back to the Future was released on July 3, 1985, and grossed $381 million worldwide and spurned two more sequels.
You can check out the video below to see some test footage that is available on the Back To The Future 25th Anniversary Blu-Ray pack. If you haven't seen the movies yet, you should buy them. Yesterday.