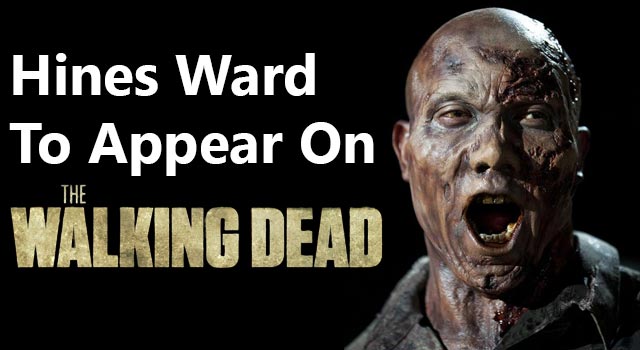 We're no strangers to Hines Ward and The Walking Dead here at Bro Council. Now, our worlds are colliding with the news that Ward will be appearing as a zombie on the popular AMC show.
Ward's "character" will be one of the walkers on the show. For those of you who aren't zombie fans, walkers are the mass population of "undead" that have taken over the post apocalyptic version of the United States in the show.
Little known fact: Ward's former college teammate, IronE Singleton, is a regular on the show and plays T-Dog. Check out some video from Ward's episode on NFL.com here.
Ward posted the following picture on Facebook with the caption "Doing the Walking Dead was freaky, but cool. Took 2.5 hours to make me look like this."