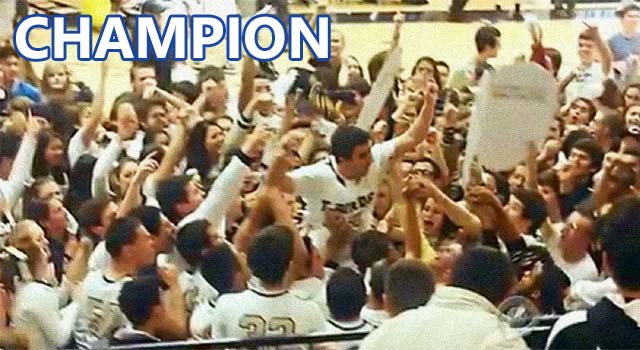 We love hearing positive stories, and positive sports stories are probably our favorites. This one is a great one. A high school basketball player recently gave up a chance to score late in the game in order to pass to a mentally challenged player on the opposing team so he would have a chance to score.
Mitchell Marcus is from El Paso, Texas, is a huge fan of basketball, and is a manager for his high school team, the Coronado Thunderbirds. His teammates and coaches love him, and they wanted to celebrate him with a chance to score in a game.
The team was playing rival Franklin High School and had less than two minutes to play on the clock. Coach Peter Morales had planned on putting Mitchell in the game from the beginning, and decided to suit him up with his team holding a close lead of 10 points.
His teammates tried to connect on a pass with him several times, but Mitchell had been missing the shots and once had kicked the ball out of bounds.
Then, with seconds left on the clock, the unthinkable happened. Jonathon Montanez, a senior from rival Franklin High passed Mitchell the ball because he was "raised to treat others how you want to be treated" and thought that "Mitchell deserved his chance, deserved his opportunity."
Marcus scored.
The crowd rushed onto the court and raised Mitchell onto their shoulders. And both Mitchell and Jonathon Montanez became heroes that night.
Check out the video below.